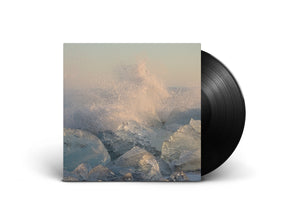 Lucy Gooch - Rushing EP (Expanded Edition)
Regular price
$22.00
$0.00
Unit price
per
Tax included.
Shipping
calculated at checkout.
"For an artist whose favourite trick is the seemingly infinite crescendo, she clearly knows the value of restraint" Pitchfork

"Expansive, upfront, spectral pop" KEXP
Following Lucy Gooch's acclaimed 'Rain's Break', her first release on Fire Records earlier this year, the artist's acclaimed debut EP 'Rushing' is revisited with new artwork and a brand new track, 'Orthione'.
"Lucy's sound marries the etheral qualities of ambient music with buoyant, effortless pop" Crack

'Rushing' in its original shorter five-track incarnation was heralded as a touchstone beneath the cascading torrent of modern times and an oasis for turbulent times. An intimate collection of songs built around Lucy's emotive vocals and unique ambient dream pop, the newly added stand-out track 'Orthione' trips into the esoteric world of Laurie Anderson and Philip Glass; here her voice is the grounding force that travels to a space that heals and grows.

"The pastoral element of the music resonates more as you tune in to Lucy's unique vocal." Loud And Quiet
---